#10MinuteFitness: Core and Abs Training
Author: Shannon Miller
August 15, 2017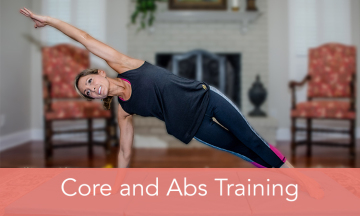 Today we are going to focus on our core! As most of you may know, I am a mother of two.. so focusing on maintaining a healthy lifestyle AND staying in shape can be very difficult. But I want to be strong for all the lifting and running around that's required.
With this #10minutefitness I am going to show you some of my favorite go-to ab moves you can do in just 10 minutes!
Oh make sure you complete the entire workout for a special appearance from our newest star! ;) You've got this, let's do it!

After checking out this video, let me know what you think! Is there a body part you'd like me to focus on or a new tip you think should be included? Just comment below or in the comments section on Youtube and give me your feedback. I know you're on social media, so go ahead and tag me on Twitter and Instagram @shannonmiller96 or Facebook @shannonmillerofficial and use the hashtag #10minutefitness.
Also if you like what I'm wearing, visit saltoactive.com!
Leave a Reply
One Response to " #10MinuteFitness: Core and Abs Training "
Kristi Says:

I enjoy your 10 minutes of fitness videos as I can follow along with them in the gym. What do you do in addition to these sessions for cardio etc.? Perhaps you could show us some clips of other forms of exercise that you personally use.