#10MinuteFitness: Undercover Cardio That Doesn't Look Like It!
Author: Shannon Miller
July 6, 2017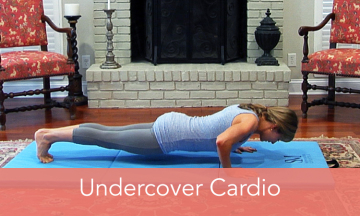 We're sneaking in some cardio during this 10 minute fitness routine. While we're working our whole body, we're also getting our heart rate up. With less break times and more work packed into these ten minutes, you'll really make them count! Let's get to it!!
After checking out this video, let me know what you think! Is there a body part you'd like me to focus on or a new tip you think should be included? Just comment below or in the comments section on Youtube and give me your feedback. I know you're on social media, so go ahead and tag me on Twitter and Instagram @shannonmiller96 or Facebook @shannonmillerofficial and use the hashtag #10minutefitness.
Also if you like what I'm wearing, visit saltoactive.com!
Leave a Reply