#10MinuteFitness: Lower Body and Glutes Burn
Author: Shannon Miller
April 5, 2018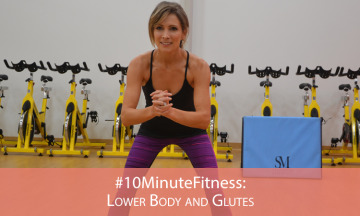 Lower Body and Glutes…
We can't get enough of that lower body burn. It doesn't matter what time of year it is; we can all use some good toning moves for our lower body and glutes. Your legs and booty will be burning after this video, and it only takes 10 minutes!!! So get to it.
Also, special thanks to Retro Fitness of Jacksonville- Baymeadows for hosting me and the crew for this workout!
After your #10MinuteFitness Lower Body and Glutes Workout, let me know what you think. Is there a body part you'd like to focus on, or a new tip you think should be included? Just comment below (or in the video comments on Youtube) and let me know. I know you're on social media, so tag me on Twitter and Instagram @shannonmiller96 or Facebook @shannonmillerOfficial and use the hashtag #10MinuteFitness.
Leave a Reply