#GymnasticsHowTo: Wolf Jump
Author: Shannon Miller
June 8, 2017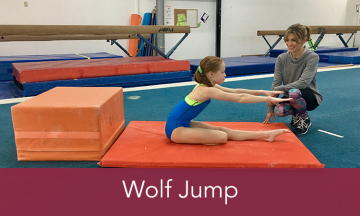 In this #GymnasticsHowTo video, we are going over Wolf Jumps!
Wolf Jumps can be very important when focusing on dynamics, and creative ways to form combinations on balance beams and floor exercises.
This video will show you not only how to do a Wolf Jump, but how to do it well!
Do you have questions about gymnastics you'd like to ask? Comment below (or in the video comments on Youtube) and let me know if there is anything in the gymnastics world you want to know more about!
Also, if you like what I'm wearing, go check out my new fitness line Salto™ here.
If you're on social media, tag me on Twitter and Instagram @shannonmiller96 or Facebook @shannonmillerOfficial and use the hashtag #GymasticsHowTo. Can't wait to hear from you!
Leave a Reply