A Morning Routine with Olympic Gymnast, Mom, & CEO Shannon Miller
Author: Shannon Miller
March 21, 2018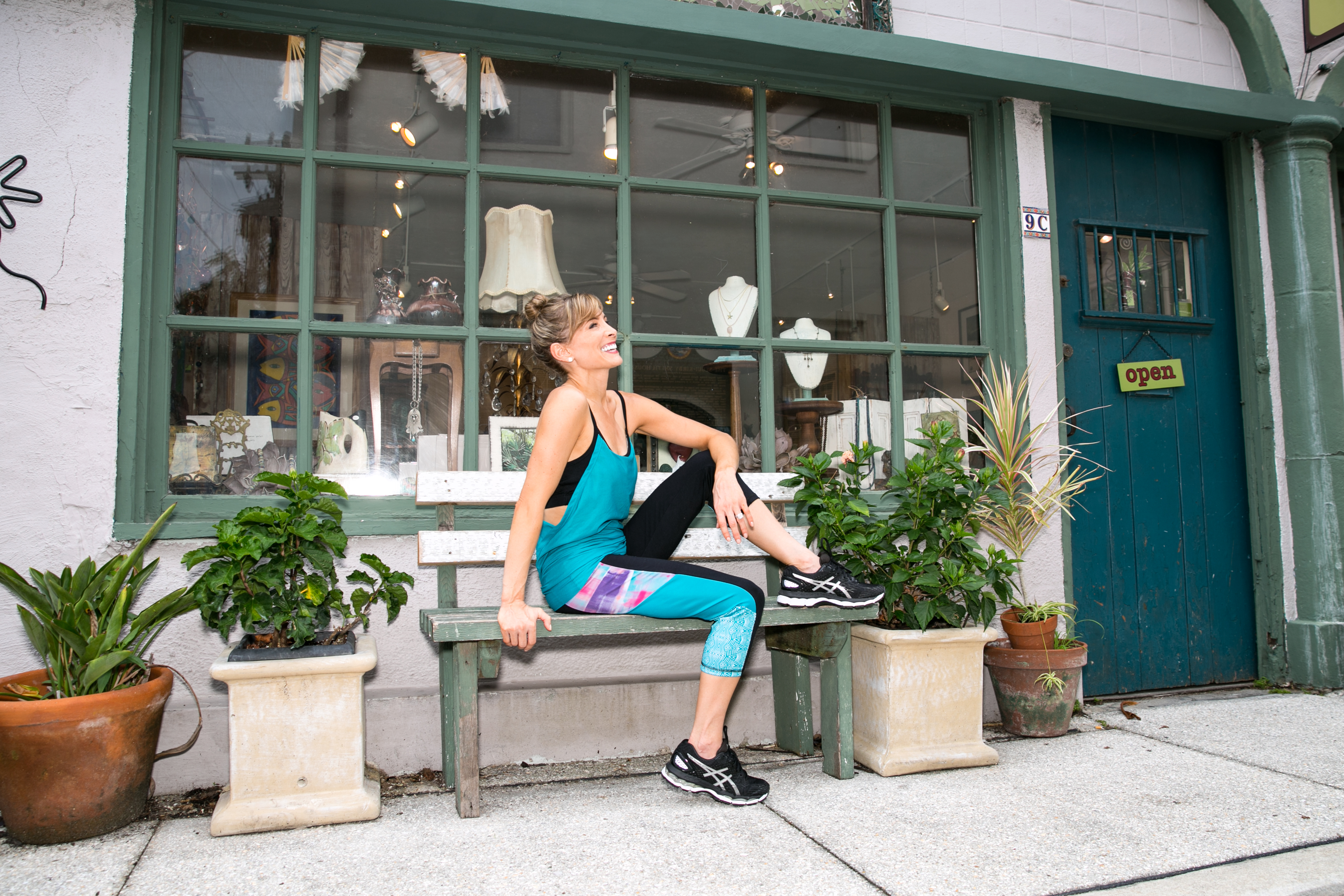 Many people have asked me in the past, "How did you do it?" (win seven Olympic medals), and they want to know exactly what I ate, what exercises I drilled over and over, how much sleep I got, and what my daily routine was. Now, when I travel all over the world, it's not necessarily about gymnastics, but it's more along the lines of, "How do you juggle a healthy lifestyle, two kids, a business, etc, etc…" These are moms that grew up with me, and we're all going through it together! And what's funny is that I ask them the same questions right back. We learn from each other, and help each other along the way. It's fun, and it works!
So, here's an example of what I do each morning in case it resonates with another mom or gives someone an idea of something to try. The one thing I will preface this with, is that no two of my days are alike, but for the most part, this is my morning routine.
Wake Up 6:45 AM
Our daughter Sterling (4 yrs) is our early bird. She is our alarm clock. She gets up by 6:30 every morning ready for the day. I buy myself a few extra minutes now that she enjoys dressing herself, but typically I'm up by 6:45am. I'll hit snooze now and then if the kids aren't quite stirring, but more often I grab my phone to check the weather, look at the day's to-do list, and then my calendars for scheduling (I have 3 I keep track of, all with different color codes depending on if it's work, husband, or kids). Then I like to read a daily scripture in this app.
I keep organized with a basic To-Do list (no crazy apps or anything for me, just Microsoft Word or literally a pen and paper), and it  is the only way I stay sane, and the daily scripture brings me back to when my mom used to sneak Bible verses into my gym bag before competitions. It always reels me in to see "a bigger picture" in life, and it helps ground me when I'm overwhelmed.
Skincare and Beauty Regimen
My number one tip is to get sleep! We need sleep so our body can heal and recuperate for the next day. We have to make sleep a priority whenever possible.
That being said, I'm fairly low key with my "beauty regimen" on a daily basis. If I don't need to be on camera, then I'm not likely wearing much makeup, if any. And it has to happen in under ten minutes. So, I throw up my hair in a messy ponytail, or I leave it down if it's still decently blown out; then, it's time to throw on some clothes, usually cute workout or athlesiure wear either from my own line (Salto™) or I'm also a fan of some things from Target's C9, Athleta, or Lululemon. Getting my workout clothes on first thing means a better chance of grabbing a workout before the day gets crazy.
I have my favorite beauty products but change it up from time to time. For the most part, I keep it simple and healthy so my pores can rest a bit on days without having to be camera ready. I usually like a tinted moisturizer to give a little coverage without having to wear make up.
Breakfast and Supplements
After I'm decent and let our sweet pup Rudy out to chase the geese, I head to the kitchen to start breakfast. By this time, the kids are mostly  ready and usually read, do art projects, or play games while I throw breakfast together. I'm not much of a chef, but I love to make breakfast. We switch it up between blueberry pancakes, scrambled eggs, oatmeal, or cereal. Sterling will occasionally ask for black beans which is one of her favorite foods. I still believe breakfast is critical for all of us. Gotta put fuel in the tank!
I began taking Juice Plus+  during my competition days. It's a way for me to bridge the gap in my nutrition since I admit I am a picky eater. I like my routine, and I tend to not stray… I know, I know. So, I get out the chewable gummies for Sterling and Rocco, and then I get the capsules out for me and John, my husband. His schedule can be as crazy an mine and both need to be healthy to keep up with the kids! (By the way… Did you know you can get the children's chewables for free if you participate in the Children's Health Study? It's an amazing deal!)
I often make a Juice Plus+ protein shake with banana to go if have a few extra minutes.
The main point I focus on is we try to kick off our day with good stuff because I find that it helps put me in the zone with the rest of my day to make other smart choices.
Drop Off and "Me Time"
Once we've made it to school, I feel like Super Woman sometimes LOL. That's a good feeling heading to the gym. I no longer return home before the gym because I found that I will never make it there otherwise. So I go straight to the gym for anywhere between 30-60 minutes. Sometimes I will skip it and sub it with walking with friends and Rudy or doing one of my 10 minute fitness routines. There are some days I need to get to work or have a conference call, and I may just hit the bike for 20 hard minutes. Something is always better than nothing.
My cardio time is often spent answering emails or reading my latest book. My least favorite thing is stretching, so I tend to read while I'm doing it so I'll stay in positions longer. Whatever works, right?
Whatever I choose, it may be a workout, but it's also me-time. It's time to focus on my health and make sure that I'm strong enough to do all the things my kids want me to do with them. I also get it done just putting it on my Google calendar, because as I've already said… I LIVE by my calendar and schedule! My fitness regimen is all about scheduling, just like the rest of my day. It needs to be on a calendar as a must-do item at least 4 days each week.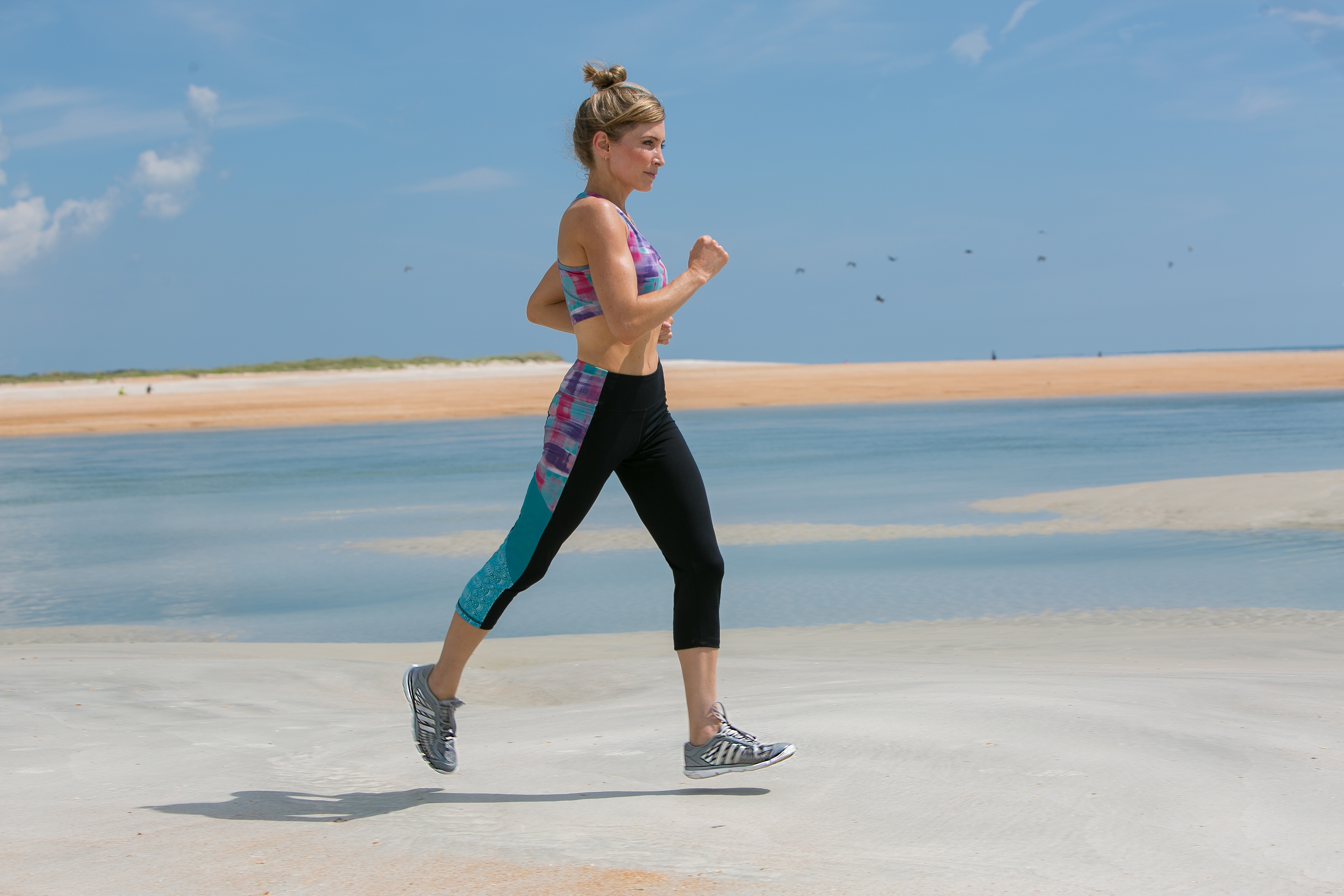 Post Work Out…
I tend to eat at least 4 meals per day, sometimes more. They aren't all sit-down meals, but I need to refuel about every 3 hours. This helps me maintain my energy level as well as squeeze in all the nutrients I need each day without feeling over-full at meal time. One of my favorite ways to do this is to run by Smoothie King for one of their meal replacement options, like the Power Punch Plus®. Smoothies are often considered to have way too much sugar, and that is often the case. Although, I'm excited to have partnered with Smoothie King in Jacksonville to share their method of Cleaner Blending which focuses on more whole fruits and vegetables as well as a huge variety of smoothies to fit each individual lifestyle. If I want a treat, I can get it. But if I just want a healthy lunch-time meal packed with more nutrition (and less calories) than a typical salad with dressing, then I've got it….and with a drive thru!! #score
What I Try to Make Sure of…
Sometimes I feel like people think I have the perfect regimen because I was an Olympian. The fact is, my lifestyle isn't anything crazy or unattainable. It's not filled with complicated juice cleanses, four different powders, off-limits foods or food groups, etc. For me, it's about moderation, not perfection. It's about having fun with my family, incorporating some kind of physical activity where I get my blood pumping each and every day (not 3 hour workouts), and I stick to an 80/20 diet where I keep my portion control and food choices clean 80% of the time… but I NEED that 20%, too, so I don't feel like I'm missing out on life's treats like a warm sugar cookie made with my kids or my favorite chocolate treat.
Lastly, the most important thing I can recommend to other women out there (or anyone really), is to be happy inside. If you worry and stress about the little things, it affects so many other things including your skin, sleep, and your motivation. My wake up call came during a cancer diagnosis. I came face to face with the realization that I needed to make the most of every single day. So, if you find something that works to keep you grounded and clear headed whether it's meditation or prayer, keep at it. For me, my faith is very important, and I am sure it's one of the things that got me through my Olympic training and my cancer diagnosis. It keeps me going every day no matter what life throws at me.
I hope this gives you some insight into what works for me in the mornings! And I'd love to hear what works for you! Is there something you can't live without that you think I should try?? Tweet me, tag me in your health inspiration on Instagram, or send me a Facebook message. I'm always learning and open to trying new things!
Leave a Reply