Fire Cider: What is it? And Can This Hot Tonic Aid In Digestive Health?
Author: Cindy Whitley
May 17, 2018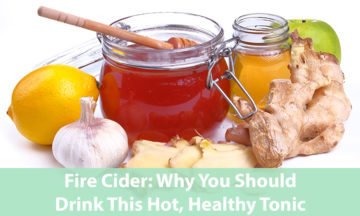 A Team SML member recently went to a local farmer's market and came across a tent with tons of teas, tinctures, and natural beauty products. One of the things that stood out was a super spicy yet refreshing tonic called "Fire Cider".  Afterwards, we wanted to learn more, so we reached out to guest author and herbalist Cindy Whitley to give us the low down on why this stuff is said to be good for you, and also if she'd give us her recipe she uses to make her own, which she graciously did!
Editors note: The content in this post is for educational purposes only and is not to be used for medical advice, diagnosis, or treatment. It is also not intended as a substitute for professional advice and services from a qualified healthcare provider familiar with your unique facts. Always seek the advice of your physician or other qualified healthcare provider regarding any medical condition an before starting any new treatment.
---
As an herbalist and a mother, I always use natural remedies with my family, so I know how beneficial they can be.  Fire Cider recipes have been circulating a lot recently, but renowned herbalist, educator, author and founder of United Plant Savers, Rosemary Gladstar, was the one who brought this fiery recipe to the modern world nearly four decades ago, while teaching at the California School of Herbal Studies, which she founded in 1978.  I had the pleasure of hobnobbing with Rosemary several years ago at the International Herbal Symposium, where she served her famous Kava Punch.
So what's all the fuss about?  Fire Cider is a tonic made with all natural and easy to find herbs and spices (you probably have most of them in your kitchen right now) that has a tradition of aiding the immune system as well as digestion.  The lovely thing about Fire Cider is that you are helping your body to heal using food.  It can be taken as a shot, once or twice daily, or can be used in cooking or in salad dressing.  A little goes a long way!
In DIY circles, Fire Cider is exploding!  Now you can learn how simple it is to make it yourself. (Scroll down for full recipe)
First, you will need apple cider vinegar.  I recommend an organic vinegar.  Apple cider vinegar is made from apples and is said to aid in digestion, weight loss and circulation.  According to WebMD, there have been studies also linking ACV to blood sugar regulation, as well as lowering high blood pressure.  Look at all these benefits, and this is only one ingredient!
Next, we add another time tested ingredient, honey!  This superfood has anti-microbial, anti-viral and anti-fungal properties to assist with treating most types of infection.  Like ACV, it also has been reported to assist in regulating both blood glucose and blood pressure.  It is also used as a cough suppressant.  Plus, it tastes terrific!
Next, we will use some commonly found roots, starting with horseradish.  If you are a sushi lover, like me, you are probably familiar with horseradish as it is the main component of wasabi.  Hot stuff indeed!  Aside from spicing up your meal, horseradish has many wonderful ways to assist your health. In addition to being an excellent source of vitamin C, it also has anti-bacterial properties, aids in both blood circulation and digestion, as well as opening the sinuses and helping to expel mucus from the lungs.
Our next humble healing root is garlic.  I personally love garlic and cook with it almost daily.  Like some of our other ingredients, this flavorful spice is heart healthy and an overall health tonic.  It also has anti-parasitic properties.  Believe it or not, many illnesses in humans are caused by parasites that we don't even know we have inside of us!
Another root, that I ingest daily is ginger.  Ginger is a beautifully flavored spice that is a great immunity booster and helps with an upset tummy.  It is also reported to aid in lowering cholesterol and is anti-rheumatic, meaning it can reduce the symptoms of gout, lupus and arthritis.  Ginger is also considered to be a longevity herb, and who wouldn't want to add that to their daily routine?
Next, we add the common onion.  In addition to being chock full of vitamins and minerals, onions can help with respiratory distress caused by asthma or bronchial infections.  In fact, it helps ward off bacterial infections of all kinds.  It also aides in lowering cholesterol and blood pressure, but be aware it can also act as a blood thinner, if you are taking it on a daily basis.
And finally, a touch of cayenne pepper.  Also full of vitamin C, cayenne is anti-bacterial, anti-parasitic, and rich in antioxidants.  Remember, antioxidants help to keep us young as they help our bodies fight off the free radical damage associated with aging.
Now, let's put it all together!
Fire Cider is prepared in a simple, no cook method called maceration.  Just gather your ingredients:
– 1-quart organic apple cider vinegar
– 1/2 cup horseradish root, grated
– 1/2 cup garlic chopped
– 1/2 cup onion chopped
– 1/4 cup of ginger, grated
– 1 teaspoon cayenne (more or less to taste)
– honey to taste
Grate the ginger and horseradish roots and chop garlic, onions. Place in a jar. Add apple cider vinegar to the jar and make sure everything is submerged.  If using a metal lid, it's a good idea to place a piece of wax paper underneath to prevent the metal from corroding (ACV is very corrosive.)  Tightly seal the lid and shake vigorously at least once daily.
Store the jar in a cool, dry, dark space for four weeks.  After the four weeks has passed, strain the Fire Cider using a large kitchen funnel and a coffee filter or cheese cloth.  You can compost the remaining herbs and spices if you like, so not to waste anything.  Once you have the Fire Cider strained, it's time to add the honey.  Some recommend warming the honey first so that that it mixes more easily.  Add as much honey as you like.
You can also get creative with this recipe by adding other favorite herbs and spices, or even sliced fruit.  Citrus is a delicious addition.
Remember, Fire Cider can be taken as a preventative by ingesting one to two shots (approximately one ounce each) daily or if treating a current illness, you can take it several times throughout the day using only a teaspoon of this concoction that is equal parts hot and healthy!
---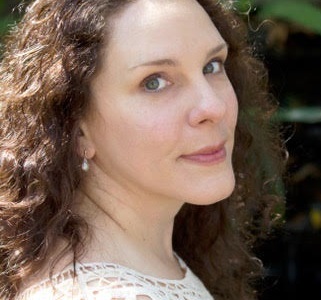 Author Cindy Whitley has been a massage therapist since 1993 and a master herbalist since 2009.  She lives in Florida with her three sons, husband and two huskies.  Cindy is also the author of Success in the Pursuit of Happiness: A Physiological and Philosophical Solution.  She is a nature enthusiast who loves to hike the Rockies.
Leave a Reply