Creative Ways to Drink More Water
Author: Kristyn Lee
July 25, 2017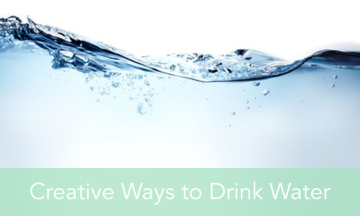 Let's face it—most of us are dehydrated. We all know we should be drinking more water, but when it comes to actually doing it? Uhh . . . does our morning latte count?
Just how much water should we be drinking? Adjusting for the amount we get from our food and the water our body makes, the World Health Organization recommends 4 to 7 cups each day for women. But drinking water can seem, well, kind of boring, right?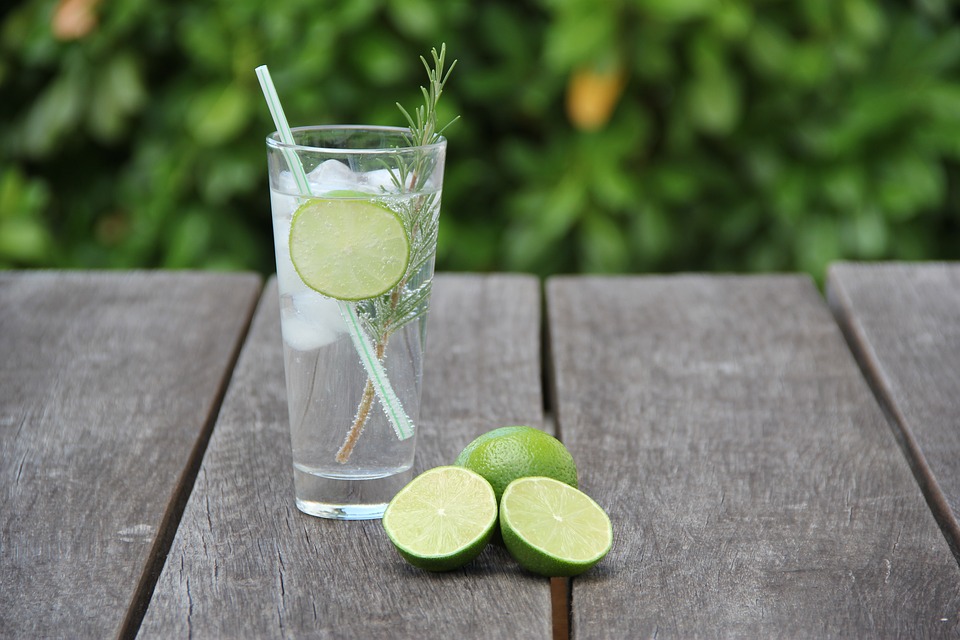 Thankfully, there are plenty of ways to spice up your daily intake! Try these tips below:
Start your morning with water – before you do anything in the morning, drink water. Try drinking at least 8 ounces before consuming your daily coffee or even breakfast. By doing so, you'll develop a good habit, which will encourage you to consume more water throughout the day, since you'll be more attuned to your body's signs of dehydration. Not only that, but drinking water when you wake up can improve digestion by regulating bowel movements. (Did you know? If you don't "go" first thing in the morning, it's a sign of constipation!) It can also help you manage your blood sugar, which in turn, can improve weight and skin issues. An all-around win!
Invest in a clear, reusable water bottle – and take it with you everywhere. You'll be surprised what a difference it makes having constant access to fresh water, especially if that water is in a beautiful carafe. Carrying a water bottle will remind you to drink more often, and seeing your progress throughout the day can encourage you to stay hydrated. Steer clear of plastic bottles, though, to avoid hormone-disruptive chemicals. Companies like Hydro Flask, Klean Kanteen, and Bkr all make hormone-safe options.
Set hourly challenges – get your friends involved and track your cups with a fun app, like Waterlogged or Aquaalert. An app is a great option for those who thrive on competition and want to stay focused. Keepings tabs on your progress throughout the day as you reach new levels will help you view your daily intake as a fun challenge!
Step up the flavor profile – sure, water can seem bland on its own, but its subtle taste makes it perfect for adding delicious herbs and fruits. To create infusions, simply add the herbs or fruits of your choice and allow the mixture to sit for awhile; the longer it sits, the stronger the flavor. Some tasty options include mint or basil-infused water, and cucumber or strawberry-infused water. The possibilities are endless—just take a look at all the inspiration!
Find the right temperature – some like it hot, some like it cold, some like it room temperature. Try different degrees throughout the day to keep things interesting, like hot lemon water in the morning and a cold glass of cucumber water after an afternoon workout. Add ice or go without—some people find that drinking water that's too cold can make their teeth sensitive. Play around with what works for you and will entice you to drink more water.
Replace your caffeine, alcohol and sugary drinks with water-based alternatives – not only are these drinks addictive, they're also dehydrating and bad for our health if consumed frequently. Love your coffee? Try Dandy Blend instead (an herbal drink that tastes like coffee but is made from dandelion) or give tea a chance—both options are hydrating solutions. If wine is your drink of choice after a long day of work, switch it up with kombucha, a fermented probiotic drink that also helps with microbiome health. For soda drinkers, mineral water can be a great substitute because of its fizzy profile.
Make flower ice cubes – drinking something pretty is always enticing! These are especially wonderful for parties and special occasions; the floral touch feels fancy and makes an ordinary glass of water seem sophisticated. Choose edible blossoms, like bachelor's buttons or dianthus.
Consume more fresh fruits and vegetables – we get a lot of water from our food, especially when that food is plant-based! Certain kinds provide more water, like pineapple, celery, watermelon and green peppers. Of course, you can't go wrong eating more produce! Plus, you'll be saturating your body with extra micronutrients.
Consider the financial incentive – drinking water is obviously more economical than spending $5 on a latte every morning! If you're trying to save money, consider switching up your daily drink purchase with a tall glass of refreshing H2O in your new, beautiful water bottle. Your wallet and your body will thank you!
Donate to a water-focused nonprofit – supporting a good cause like Charity: Water can help you recognize what a gift it is to have access to safe, fresh water sources. Or, consider purchasing a filter or water bottle from Soma—a percentage of each purchase goes to Charity: Water projects, which means you'll enjoy a new water solution while providing one for others.
Try out these different ideas until you find what works best for you! Before you know it, you'll be consuming your daily 4-7 glasses of water without even thinking about it.
---
About the Author:
Kristyn Lee is a nutrition educator and freelance writer who is passionate about intentional, healthful and balanced living. Kristyn received her certificate in plant-based nutrition through Cornell University and enjoys cooking, practicing yoga, reading, and spending time with friends and family. To visit her website, click here!
Leave a Reply