Health & Rewards for Kids- Striking a Balance
Author: Gwen Lewis
October 17, 2017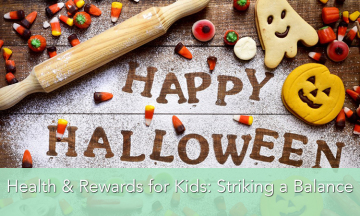 Today, guest author Gwen Lewis is discussing how to balance your kids healthy eating with some candy, this Halloween.
Halloween is synonymous with candy, and trick-or-treating is a childhood rite of passage and part of the joy of being a kid. However, over the years a focus on healthy eating combined with the fear of childhood obesity has caused more parents to see Halloween as a calorie-laden candy grab that is far too overindulgent.
Yes, childhood obesity is a huge concern—the CDC sites that more than 12 million children and adolescents are obese. And while children should never be permitted to binge-eat their Halloween candy, allowing kids to have an occasional piece of Halloween treasure isn't going to be the end of the world…especially if kids are active and eat right by filling their plates with good foods.
Sometimes as parents we take the extreme side of an issue…and we go to extreme measures to prevent that issue from impacting our kids. I know parents who flat-out refuse to allow their kids to trick-or-treat, and not for religious reasons or because of stranger danger. The candy, it seems, is a bigger threat than predators.
I'm not sure when taffy, candy bars and lollipops became so scary, but I'm assuming it's about the time when parents were hit with statistic after statistic of obesity rates. You know, the same stats I just quoted a few words ago.
Our society praises and values thin, and, combined with the potential health problems that could plague our children if they gain too much weight, the threat of obesity is overwhelming and scary for most parents. But a few pieces of candy on Halloween aren't the issue. The real concern for parents should be the processed foods, the fast food, and the massive amounts of sugar in beverages that may be consumed daily by our children. Diet combined with lack of exercise contributes to obesity in some kids and adults. But, for others, obesity may actually be in our genes.
My kids trick or treat. No, they are not obese…or overweight. I allow them to eat the candy, too. I don't donate it. However, like many parents, there is a limit to how much they can eat each day. There are no sweet binges in our household. Moderation is the answer.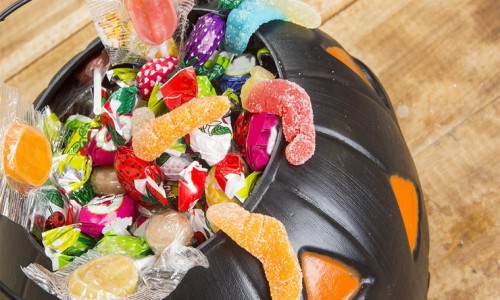 We don't use food as rewards, and we don't withhold foods like sweets as punishment. Some nights the kids can have a few pieces of candy—if they haven't had other sweets (and that includes any sugary drinks like chocolate milk). The kids know that they can have about five small pieces. Maybe a few pint-size chocolate bars and a piece of taffy. That's it. Then the bags of candy go back to the top shelf, and the kids brush their teeth!
Every parent has a different view of the sweet world of Halloween. I loved trick-or-treating, dressing up and enjoying the fright of the night. I wanted my kids to have that same fun experience. As a kid, I have to admit, I also loved the candy haul. That's the fun of childhood…to sometimes indulge and to peruse the treasures of your candy bag. You never knew what you would find when you dumped out the bag!
I'm all about letting my kids enjoy their Halloween. And I'm ok with letting my kids eat a few pieces of candy. What you choose, though, and how you parent…is up to your own personal preferences. Before you dump out the candy or donate it, though, maybe keep a few treats. That Halloween candy grab may offer up some prime candy treats for family movie night or maybe some might find their way into your own hidden parental stash (you know you have one!). No matter what you do with that sweet haul, just don't treat it like contraband…remember, we always want what we can't have.  And candy is certainly not the exception to that mantra.
---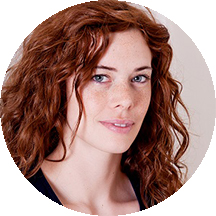 Meet the Author:
Gwen Lewis
Gwen Lewis is a lifestyle writer who lives in California. She has been in the makeup and fashion industry for years and loves writing and giving tips on all things beauty, health and lifestyle. In her free time she loves to stay active and has actually taken up surfing!
Leave a Reply