Juicing 101 – Try It Before the Holidays!
Author: Sean Carey
November 25, 2015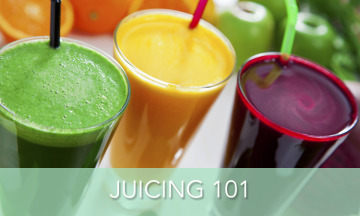 Sean Carey shares with Shannon Miller Lifestyle a little about juicing and how it could help boost your immune system, be healthier, and feel better.
______________________________________________
That time of the year has arrived when colds, viruses, and cases of the flu are on the rise. What fights these bugs? Vitamins, minerals, antioxidants and other nutrients. How can you make sure they're a part of your diet? Juicing!  Juicing not only gives you a way to get these massive doses of  nutrients into your body, but there are specific ingredients you can add to your juices to give your immune system a super boost.
Why Not Just Eat Your Vegetables, Fruits, and Herbs?
Yes, you'll still want to eat many of your vegetables, fruits, and herbs. Juicing doesn't mean that you never eat them; it simply means that sometimes you drink (juice) them instead.
Juicing concentrates the nutrition that's inside of vegetables, fruits, and herbs. While you can eat the same ingredients that you juice, you normally won't eat nearly as many vegetables and fruits as you can fit into one single glass of juice. This makes juicing a very efficient way of getting more servings of your veggies and fruits.
Just Some of the Health Benefits of Juicing
Vegetables, fruits, and herbs contain properties that may help prevent cancer, lower blood pressure, reduce inflammation, increase energy, improve heart health, help with insomnia, lower cholesterol, fight aging, improve brain health, increase sex drive and performance, increase physical stamina, improve skin health, improve bone health, and much more! This means you're getting a whole lot of good stuff into your body by concentrating and drinking it.
What About the Fiber?
Since you'll only be juicing sometimes, and eating your produce the rest of the time, there's no need to worry. Vegetables and fruit contain a lot of fiber, so it really won't take that much to get all your body needs. If you're concerned about missing out on the fiber while you're juicing, you can simply stir some of it back into your juice. Add it as a partial base to the next soup you make, or get really creative and make a mock tuna fish salad with it. The possibilities are endless.
A Good "Juicing for Beginners" Resource
If you're newer to juicing and would like to know more about how to get started, then you really should read this article. It covers the basics that you need to know before you start.
Super-Charge Your Immune System
Many of the vitamins, minerals, and other nutrients found in juicing ingredients will benefit your immune system, but there are some ingredients you'll want to include that stand above the rest. Here are a few of those and why:
Garlic: While garlic might not be one of the first ingredients that come to your mind when you think of juicing,  You'll want to include it if you're aiming to electrify your immune system. Fresh garlic contains properties that are anti-fungal, antiviral, and antibacterial. This makes it an all around immune booster. Garlic has been shown to not only reduce your chance of catching a cold, but also to reduce how long the symptoms of a cold last. One study showed garlic reducing the average length of cold symptoms by 70%, from five days down ta a day and a half!
Tips for juicing with garlic: Because garlic can be overwhelming, start with a very small amount of garlic at first. To juice it, you simply remove the husk/skin and add it to your juicer.  It's best if you throw the garlic into your juicer before other ingredients, because this will allow you to get as much of its juice as possible, and be sure to use fresh garlic —  it's immunity boosting benefits are most potent when fresh.
Kale: This dark leafy green has been gaining in popularity more every year, and unless you've been hiding out in a cave you've probably heard of kale. And if you're like some, you may find it hard to eat in a salad due to its tougher texture. The solution? Juice it.
The main immunity boosting powers of kale come from active compounds that support Immunoglobulin A (IgA), which keeps viruses, bacteria, and other disease from passing easily through our bloodstream. To top it off, kale contains loads of antioxidants, vitamins A & C, and chlorophyll all of which boost our immunity!
Tips for juicing with kale: The juice of kale is highly concentrated and has a strong flavor, so start out with a very small amount of this leafy green powerhouse. One or two leaves would be a good amount to include in your juice to begin with, and you'll probably want to add a bit of apple juice or another fruit initially.
Strawberries: I imagine I won't have to convince you to include strawberry in your juice, but I'll briefly explain
why they're great for boosting your immunity just in case.
Strawberries are not only high in vitamin c, but also contain a large spread of antioxidants. The combination of these nutrients altogether provide a nice boost to our immune system. Strawberry juice is also delicious.
Tips for juicing with strawberries: First off, the juicier and riper that your strawberries are the better their juice will taste. Non-ripe strawberry juice is a bit more tart than ripe strawberry juice so be sure to choose some nice juicy strawberries.
If you're using a centrifugal juicer then you'll want to juice your strawberries as the last ingredient for your juice recipe. If you're using a masticating juicer then you'll want to juice your strawberries first and then juice something hardier after to push out as much of the strawberry juice as possible.
A Powerful and Delicious Immunity Boosting Juice Recipe
1 Apple
1 lb (16 ounce container) Strawberries
2 leaves Kale
1 clove Garlic
On the run and need a portable way to "juice?" Try Juice Plus. With all the nutrition and the ease of portability, it can fill the gap on your nutritional needs when you can't have the real thing.
---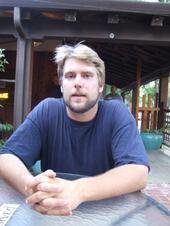 Sean Carey is a juicing specialist and the co-founder of http://www.rawjuicecleanserecipes.com
After being diagnosed with Psoriatic Arthritis and struggling with weight issues for most of his life, Sean found juicing. Since then he has lost over 80 pounds through juicing, juice cleansing, and diet change and no longer experiences symptoms related to Psoriatic Arthritis. He now shares what worked for him with others with the hope that it may work for them as well. As with any diet or fitness change, consult your doctor, and realize that everyone's results will vary.
Connect with Sean on social media:
Facebook | Twitter | Pinterest | Google+
Leave a Reply
3 Responses to " Juicing 101 – Try It Before the Holidays! "
Goudrich Williams Says:

December 2nd, 2015 at 10:34 am

I would like to receive a list of juicing recipe thank you very much.

Shannon Miller Lifestyle Says:

You can connect with the author on Facebook, https://www.facebook.com/Seancarey75?fref=nf
He has juicing recipes he'd love to share!

Sean Carey Says:

Hello Goudrich!

I just saw this comment here as I was about to add this article to Pinterest. There are plenty of free juicing recipes for you to check out right here below! If you have any juicing questions at all feel free to leave them there as well. :)

http://www.rawjuicecleanserecipes.com/juice-cleanse-recipes/