Traveling While On A Vegan Diet
Author: Dennis Scott Carruthers
November 14, 2017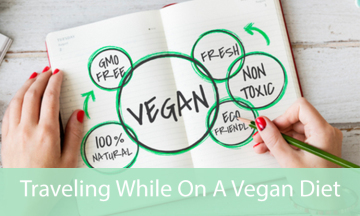 Today, guest author Dennis Scott Carruthers has some tricks up his sleeve that will help you keep up your vegan diet, even when you're on the road. They are quick, easy, and will make your life as a vegan a lot more simple. 
A vegan diet is one of the best decisions you can make, but sticking to it under all circumstances comes with a huge responsibility. One of the challenges you will get is when you have to travel overseas, especially to places you have not been to before. Getting ideas to pursue this will ensure you don't lose focus while on the move.
Here are some useful views to stick to a vegan diet while traveling.
Pack your own food
If the place you are traveling to is not too far away from your place of residence, you might find it more practical to carry your own food. Some of the options you have in this case include canned foods that can stay fresh for a long period of time, so when this is the choice you have to go with, it is advisable to start searching for the different types of foods you could consume several weeks prior to the journey. You can even order online at different shops that stock exclusively vegan options.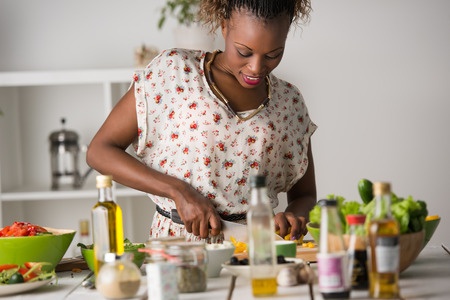 Request a custom menu
Most restaurants offer you a custom menu that you can rely on to prepare your meals. You could send them your instructions regarding the kind of meals you prefer to take so they can prepare on your behalf to avail the ingredients required. You could do this some days before you embark on your journey. Usually, there is a lot of information about different destinations and some of the restaurants you could choose for a vegan diet. This is not a rare choice, so you don't need to worry about not getting a chance to choose your perfect meal.
Be on the lookout
Some dishes come with hidden animal products that are not perfect for someone who subscribes to a vegan lifestyle. You might want to be careful about what you eat as these are things that happen often, and when you visit a new place, make it clear that you cannot take even the slightest amount of animal products. If necessary, you would have to physically inspect the food to ascertain if there are any traces of ingredients you would not like to take.

Don't say you want a vegetarian dish
You also have to learn how to ask for the food you need when you visit other places. For example, in cultures where meat products are the main source you might find it rough to talk about vegetarianism. What is most recommended is using tricks like telling them you are allergic to certain meals and the best you would do well with is vegetables or related foods. This will not trigger as many questions and they will definitely strive to serve you exactly what you ask for.
There are many other ways to ensure you stick to your choice to take a vegan diet, and these are just a few of them. Every little tip helps though. It may be tough, but don't give up. Your diet is important and with these suggestions, you can maintain your healthy lifestyle, without having to switch everything up just because you are traveling. 
---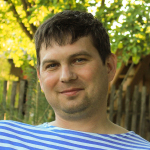 About the author:
D. Scott Carruthers is a travel enthusiast who has been reviewing different travel destinations.
He also is a vegan and has been reviewing foods for some time. As an expert in this area, he has offered a lot of useful information about different types of diets. You can find more of his writings at DennisScottCarruthers.com.
Leave a Reply