Simple Summer Snacks
Author: Shea Morgan
June 6, 2017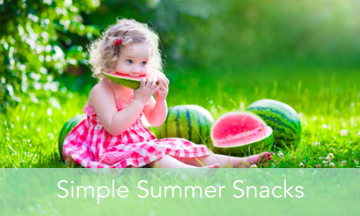 Finally, Summer has come and…
SCHOOL IS OUT!
With summer heat comes summer hunger. There's no better way to beat the heat than with some healthy- and trendy- summer snacks. These treats are a great way too cool down during a long day in the sun. A busy schedule can make junk food seem like the easiest option. However, snacks like the ones below are easy to make with just a few ingredients each, making them perfect party starters. Here are a few recipes that will really tickle your taste buds!
This healthy and simple treat is great to get some protein in for hungry tummies.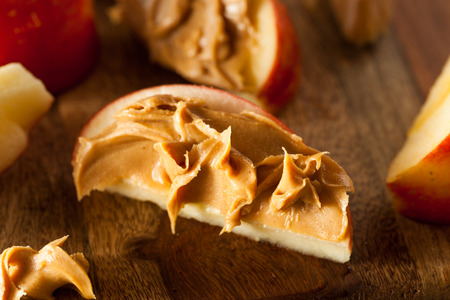 Ingredients:
3 Medium sized apples
Peanut butter
Granola or mini chocolate chips
Simply cut an apple into 1/4th inch slices. Use a melon-baller or a knife to cut out the core. Spread some of your favorite peanut butter on top of the apple slices. Add mini chocolate chips or granola (or both- go crazy!) ..and presto! Now you have Apple Peanut Butter "Cookies."
This sweet and Summery pop will have you going back for more.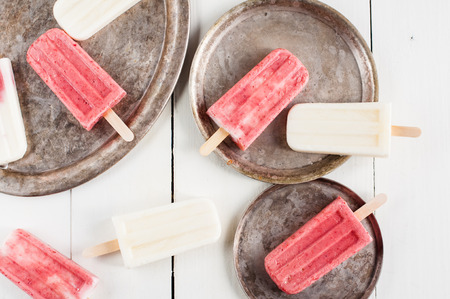 Ingredients:
1 lb. Fresh or frozen strawberries
1 C. Coconut milk
¼ C. Maple syrup
Salt
Blend together 1 lb. of strawberries (be sure to cut the stems off first), 1 cup of coconut milk, ¼ cup of maple syrup, and a pinch of salt. Pour into a mold and freeze 3-4 hours or overnight.
I know zucchini isn't always a super crowd favorite, but these zucchini chips are healthy and taste amazing! I promise.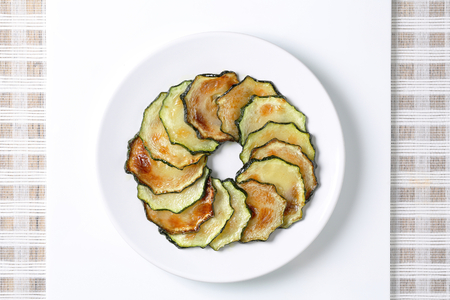 Ingredients:
Medium sized zucchini
2 Tbsp. Olive oil
Sea salt
Pepper
Other spices (garlic, paprika, etc.)
Cut the zucchini into thin slices. Lightly brush olive oil on both sides of the slice. Sprinkle with sea salt, pepper, paprika, or any other spice you want to try. Bake at 450F for 25-30 minutes. These crisp chips are a great alternative to potato chips which are high in fat.
There is nothing like cooling down on a hot day with this refreshing pineapple sorbet.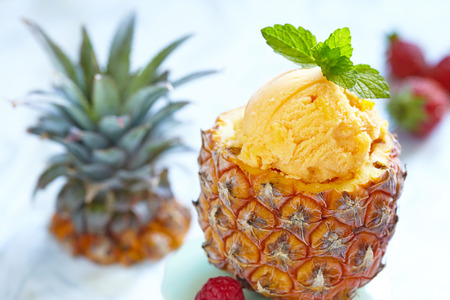 Ingredients:
1/3 C. Water
1 Fresh or frozen pineapple
2 Tsp. Lime juice
Just blend together 1 pineapple, 1/3 cup water, and 2 tsp fresh lime juice. Put in a freezer-safe bowl and freeze for 2-3 hours or overnight. Scoop into bowls or on cones to enjoy your Summer the right way.
This is one of the more elaborate recipes but definitely worth it.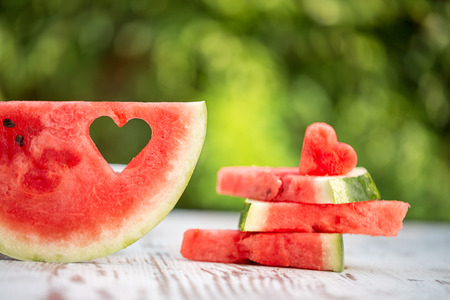 Ingredients:
6 C. Mini marshmallows
6 Tbsp. Butter
Green and red food coloring
8 C. Rice Krispies
Mini chocolate chips or raisins
Heat up 3 Tbsp. of butter and 3 cups of mini marshmallows. After heated and mixed remove from heat and add green food coloring and 4 cups Rice Krispies®. Mix well and add around the inside of a buttered round 9" pan. Repeat the steps but with red food coloring. Add the red Rice Krispies to the center. Add either mini chocolate chips or raisins as seeds. Cut in to triangles (like a pie) and serve on a stick. So cute, and so yummy.
Also known as candied grapes, these are a healthy alternative to candy.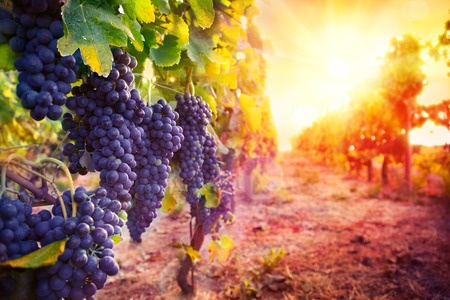 Ingredients:
1 Bag Red or Green seedless grapes
1 Box Jell-O mix of your choice
All you need are green or red seedless grapes and Jell-O™ mix (most commonly used is green apple or watermelon). Wash the grapes and let the dry a little. Pour your preferred Jell-O mix into a plate and roll the grapes in it until they are fully coated. Pop them in the freezer for an hour or so and they are ready to serve.
These "healthy" pizzas are an easy way to satisfy the sweet tooth in all of us.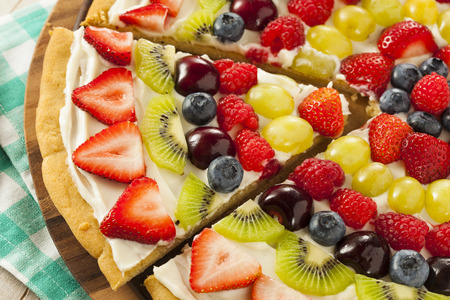 Ingredients:
1 Package Sugar cookie dough
1 Package Cream cheese
1/3 C. Sugar
½ Tsp. Vanilla
Fruit as desired (strawberries, blueberries, kiwis, mandarin oranges)
Sugar cookie dough is used for the crust. Roll about an inch sixed ball and put on a buttered baking sheet. Refrigerate 15 minutes then bake 350F for 12-14 minutes. Mix together 1 package of cream cheese ½ tsp vanilla and 1/3 cup sugar. After cookies have cooled spread cream mix onto cookies. Add fruit as desired (Strawberries, blueberries, and kiwis are popular). Refrigerate and then enjoy your fruity-pizza!
Another easy way to cool down on a hot Summer day is with this mouth-watering Popsicle.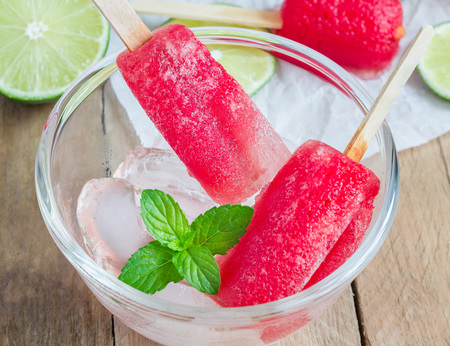 Ingredients:
3 ½ C. Watermelon
¼ C. Water
1 Tbsp. Lime juice
6-8 Mint leaves
(optional) Sugar
Just blend together 3 ½ cups of watermelon (de-seed first), ¼ cup cold water, 1 tbsp lime juice, 6-8 mint leaves, add sugar as needed (optional). Puree until smooth and pour onto ice pop molds. Freeze 3-4 hours or overnight. Serve at a party or poolside, your guests will be pleased and thankful!
Gummies can seem tough to make but with this easy recipe you can cut out the regular over-processed fruit snacks.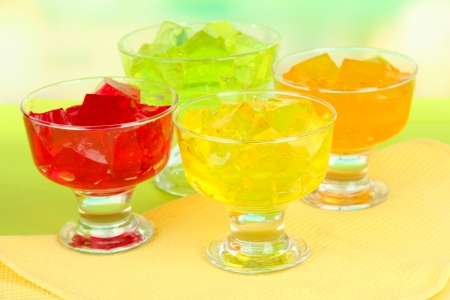 Ingredients:
4 C. fruit juice (your choice to mix and match)
3 ½ Tbsp. Gelatin (Great Lakes gelatin is a good brand)
Mix together 4 cups of whatever fruit juice you would like (apple is a safe one) and 3 ½ tbsp. of gelatin. A recommendation for this is to find a gelatin that hasn't been too processed to get the full nutrients. Pour 1 cup into a bowl and sprinkle the gelatin in. Do not mix, let it absorb-into juice. Simmer the other 3 cups of juice on medium heat. Remove from heat and add to the other cup and gelatin. Mix well. You can either use fun silicon molds or a 9X9 inch pan. Refrigerate 2-3 hours or until solid. Cut into squares or pop out of mold. See, that wasn't so hard was it?
Looking for a chocolaty snack that won't completely break your diet but tastes like you're cheating? Well, my last recipe is just that.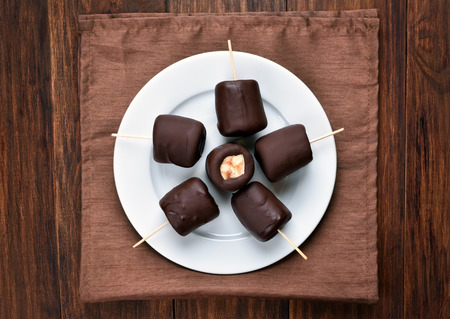 Ingredients:
2 Bananas
1 C. Dark (or milk if you want) chips
2 Tbsp. Coconut oil
Cut up some bananas to make circles. Put bananas on a cookie sheet with wax paper and freeze for about an hour or until hard. You can use your microwave or stove top to heat 1 cup of dark chocolate and 2 tbsp. of coconut oil. Dip frozen bananas into the chocolate. Place them back onto the wax paper sheet. Keep them in the freezer till ready to serve. Now you have a healthy chocolate treat. Did you know such a thing existed? Enjoy!
Leave a Reply