Why Juices and Smoothies Are a Perfect Breakfast Alternative
Author: Joana Hendy
July 11, 2017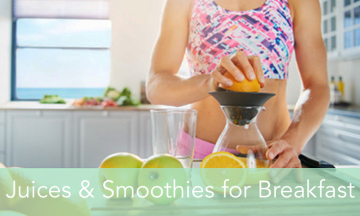 With a lot of media attention on the dangers of obesity, the spotlight these days has been on quick and easy nutritious foods and drinks such as juices and smoothies that provide a healthy alternative for very busy people.
Juices are different from smoothies. We'll cover details in a second, however they're also very similar in many respects, primarily because they both offer a great alternative to traditional breakfasts such as cold cereal, bacon and eggs, toast, bagels, muffins, and waffles.
So What's the Difference?
Just so everyone's on the same page, let's clarify the difference between a juice and a smoothie and as a result using a juicer versus using a blender.
A juice isn't the premixed drink or concentrate you buy from a grocery. Those are laden with too many artificial ingredients and sweeteners. Instead, we're talking a juice you actually make yourself from a juicer from real fruits and vegetables. You just get the juice from the fruits and vegetables and normally leave the pulp out.
This way, you get a concentrated drink packed with the vitamins and minerals that the fruits and veggies will give you. You don't get the fiber, so the drink is in a more liquefied form and easier to consume, it's easier to absorb and digest, and you don't feel full.
On the other hand, with a smoothie you need a blender instead of a juicer. You'll also need ice to make it work. Making a smoothie means putting everything inside the blender, and that includes the skin, sprouts, and pulp. At the very least, you don't have to deal with a pulp mess afterwards.
This process gives you a thicker drink. This is because you don't just get all the vitamins and minerals from the fruits and veggies, but you also get the fiber from the pulp. The fiber slows down the sugar absorption so you don't spike your blood sugar. A smoothie makes you feel full longer. This means you don't end up thinking about a creamy bagel afterwards because you're hungry.
Which is better, juicing or blending? They both have their own set of pros and cons. But if you're set on a healthy lifestyle, you can always just try both. You can have smoothies one day, and a juice another day. Why limit your options, especially since both juices and smoothies offer so much health in a glass?
Either way, you have lots of nutrients, vitamins, and minerals in a glass, and they're both great ways to start your day.
Quick and Easy Preparation
It's an unfortunate facet of modern life that so many of us are extremely busy. This frenetic pace is one of the root causes of ill health, if you think about it. Many have no time to work out and exercise, lots of people don't get enough sleep, and almost half of all adults don't eat breakfast at all. The only people who have time to eat breakfast are the elderly.
Missing breakfast may keep you from getting late to school or work, but ultimately it's an unhealthy choice. Eating breakfast regularly boosts your brain function, as it enhances your memory, focus, and ability to solve problems. A breakfast gives you the energy you need to start the day, so you don't feel lethargic before lunch.
Skipping breakfast ironically makes you more likely to gain unwanted weight. You're more tempted to snack on something unhealthy, and you'll probably overeat at dinner. Prolonged fasting also causes your body to respond by storing food as fat more quickly.
There's no reason to skip breakfast anymore, since juices and smoothies are very easy and quick to prepare. You can even put them in a carry glass to go, so you can finish it off on your way to school or work.
Juices and Smoothies are Packed with Nutrients
Other problems that can arise when you skip breakfast include calcium and vitamin deficiency, increased risk of higher bad cholesterol, and greater resistance to insulin. But you avoid all these problems when you get a real juice or a smoothie for breakfast.
Both these breakfast alternatives are packed with nutrients, vitamins, and minerals. You're consuming fruits and veggies, and that's always a healthy alternative to fried bacon and buttery waffles.
Of course, it all depends on the type of smoothie or juice you make. We've taken care of that minor detail, however. Here are a couple of recipes that offer a nutritional drink that's easy to prepare and tasty too.
A Blueberry and Almond Super Smoothie Recipe
Here's one of my favorite smoothies that I make almost daily. It serves 1 and it should get you feeling great right away.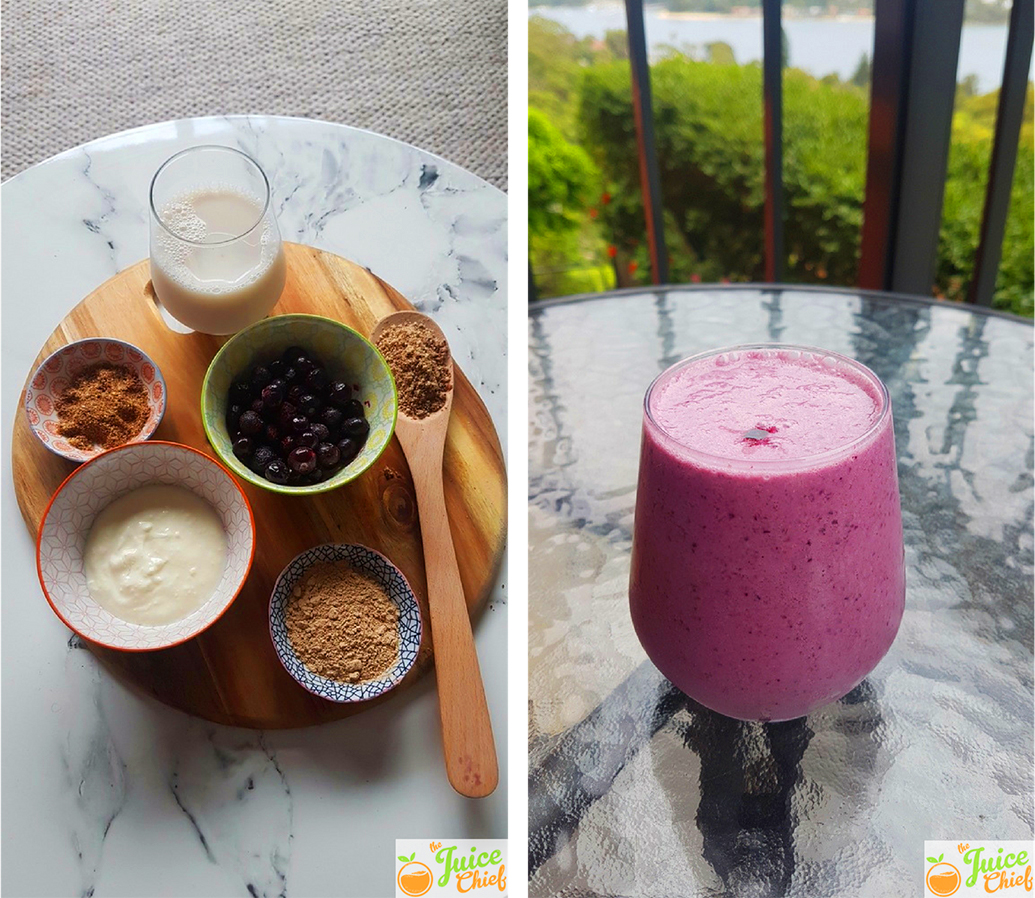 Get a blender ready, and then put in a ⅔-cup of coconut almond milk.
Put in a handful of frozen blueberries.
Add a tablespoon of Greek yogurt.
Follow this with 2 tablespoons of flax seed powder.
Put in 2 teaspoons (not tablespoons) of LSA powder.
If you're working out later, you may want to add protein powder in too.
Top it all off with ice.
Mix it very well with the blender, so that it's nice and creamy. Make sure the powdered ingredients have mixed in well.
Super Healthy Lean Green Juice Recipe
If it's the day for a healthy juice, here's a recipe that should really provide a tasty glass packed with nutrients. This is one of my go to juices that I make regularly.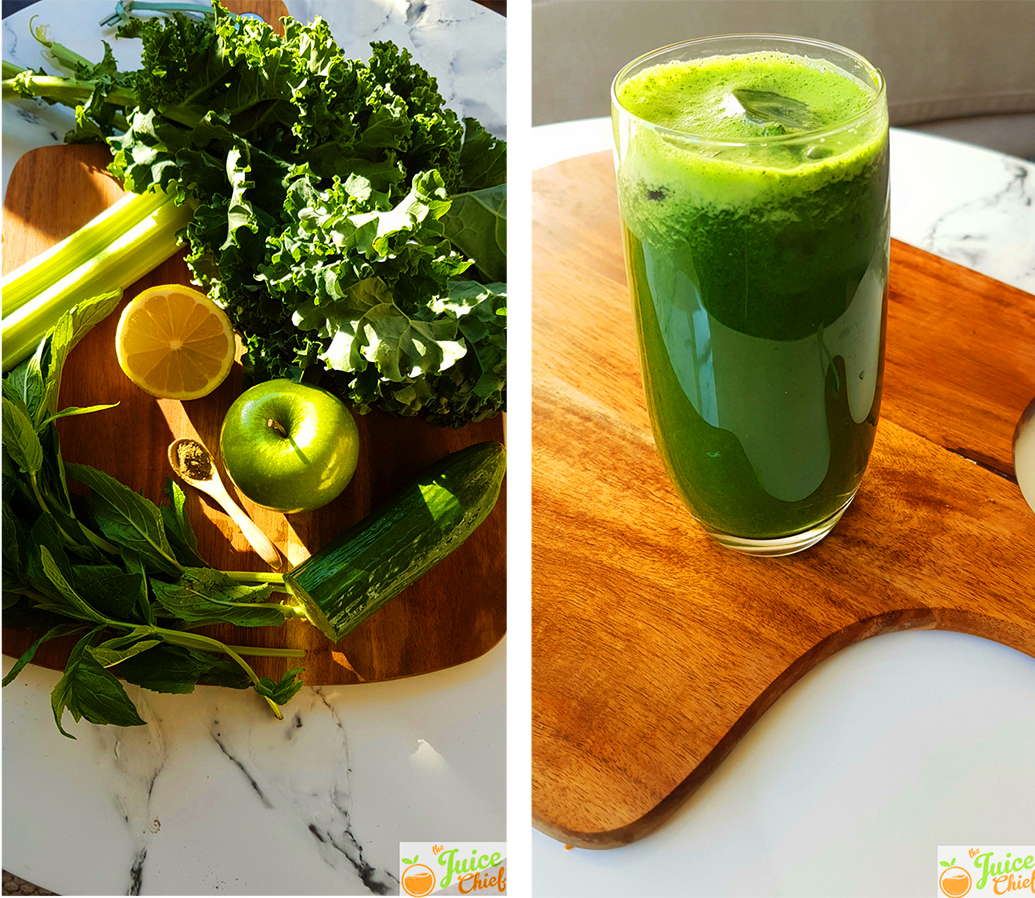 This time you need a juicer, which extracts the juice from all your ingredients.
Juice a green apple.
Next you get the juice from 3 kale leaves.
After that you get 2 stalks of celery.
Squeeze the juice from half a lemon.
Juice half a cucumber.
Juice a ¼ cup of fresh mint, which feels great for mornings.
Add half a teaspoon of spirulina powder which is so packed with nutrients that it qualifies as a super-food.
A Final Note
Fruits are packed with natural sweeteners, so you need to keep from using too much fruit in your juices and smoothies. You shouldn't add sugar and other sweetener alternatives like honey either. That's the key to avoiding insulin spikes, and to keeping your juices and smoothies healthy for you!
---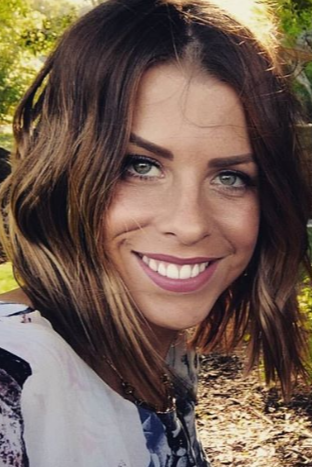 About the author:Joana is the editor in chief over at TheJuiceChief.com. She's a prolific blogger with a bachelor's degree in Food and Nutrition and is deeply passionate about organic juicing, nutrition and fitness. She also loves helping others succeed with their health goals.
Leave a Reply