DIY Holiday Fun for the Creative Mom!
Author: Murphy Stidham
December 19, 2017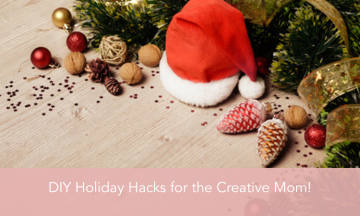 Today, guest author Murphy Stidham is here to help you this holiday season with some Do-It-Yourself fun!
The holiday season is a wonderful time to give a few DIY projects a go. It's busy enough during the holidays, so here are a few ideas to save you a little time when trying to come up with stuff! 
Hot chocolate is a favorite during the holiday. Of course, that idea of sipping hot chocolate by the fire while your kids play games with soft Christmas musics playing in the background doesn't often happen. Instead, you rushing around with your to-do list and might make some instant cocoa so you can at least feel like you checked that box. No need to rush it! I have an activity that will allow you to relax, and share your "hard work" with your loved ones. Don't worry, you barely have to lift a finger! Check out this recipe below.
The slow cooker is your secret weapon for the easiest, richest hot cocoa for a crowd.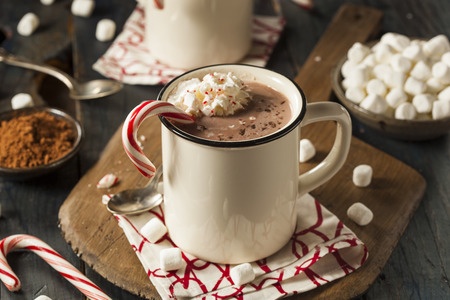 TOTAL TIME: 2:05
PREP: 0:05 minutes
COOK: 2:00 hours
LEVEL: EASY
SERVES: 8
INGREDIENTS
1 1/2 c. semi-sweet chocolate chips
1/4 c. cocoa powder
1/2 c. sugar
1 tsp. vanilla extract
1 c. heavy cream
6 c. whole milk
Mini marshmallows, for garnish
DIRECTIONS
Combine all ingredients except marshmallows in a slow cooker. Stir to combine.
Cook until everything is melted, stirring occasionally, 2 hours on LOW.
10 minutes before serving, add marshmallows and let them get melty. Garnish with more mini marshmallows, if desired.
Now that your homemade, hot cocoa is finished, pour yourself and your kiddos a cup, and sit back for a much deserved Christmas-movie-binge.
If you're looking for a fun and festive project you can multitask by making some DIY stocking stuffers.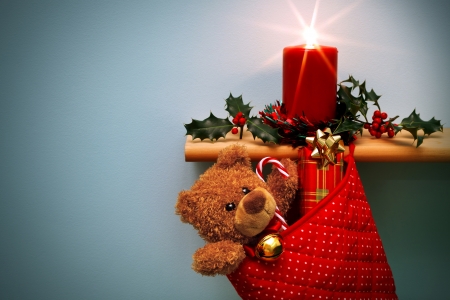 Let's call this one, Reindeer Treats!
WHAT YOU NEED:
Mason jar
Bag of m&m's (or whatever candy/ treat you prefer)
Markers
Construction paper
Hot glue gun with glue
DIRECTIONS:
Cut out a piece of construction paper into a Christmas-themed shape. (Snowman, tree, star, ornament, present, Santa, angel, etc.)
Take your favorite colored marker and write the words "Reindeer Treats" on the cut out shape. (Or change the wording to whatever you would like.) Get funny and creative with it, have fun!
Glue the cut out of construction paper onto the mason jar.
Pour bag of m&m's (or whatever candy you choose) into the jar.
Want another easy stocking stuffer? I have just the DIY game that can keep your kiddos occupied.
Let's call this one, Tic Tac Toe on the go!
This is good for after the holidays, it is small enough for you to throw in your purse, and bring with you to restaurants, extended family visits, etc. to keep your kids busy!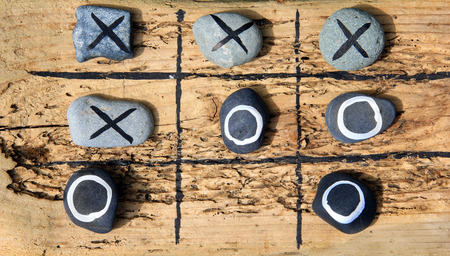 WHAT YOU NEED:
A small (hand sized) burlap sack
Permanent marker (whichever color(s) you choose)
Small smooth surfaced stones you can collect outside (18 stones)
DIRECTIONS:
Draw the Tic Tac Toe lines on the outside (front) of the burlap sack- Three grids of three.
Draw X's on 9 of the stones with marker, and O's on 9 of the stones with marker
Place stones inside sack, and tie it up.
Now that you've started your stocking stuffing, and you're feeling productive… we can move on to an easy dinner that will feed 6 (or just have some awesome left overs)! Once again, it will look like you spent all day in the kitchen… but with this recipe, you will only have a few easy steps.
INGREDIENTS
3 cloves garlic
2 carrots, chopped
1 onion, quartered
1/2 lb. yukon gold potatoes, quartered
extra-virgin olive oil
kosher salt
Freshly ground black pepper
1 large bunch fresh thyme
1 large bunch fresh rosemary
1 3-4 lb. chicken, gizzards removed
1 lemon, sliced
DIRECTIONS
Preheat oven to 425° and cover the hole of the bundt pan with foil.
In the bowl of a large Bundt pan, combine garlic, carrots, onion, and potatoes. Toss with olive oil and season with salt and pepper. Scatter sprigs of fresh thyme and rosemary on top of the vegetables.
Pat chicken dry with paper towels. Season the inside of the cavity generously with salt and pepper, then stuff it with the lemon halves, a few sprigs of thyme, and a few sprigs of rosemary. Rub olive oil all over the skin of the chicken, then season generously with salt and pepper.
Place the chicken in the middle of the Bundt pan, breast side up (with the cavity of the chicken sitting on top of the middle of the bundt pan). Bake until the chicken is cooked through and skin is golden, 1 hour to 1 hour 10 minutes. Let chicken rest for at least 15 minutes before slicing. Serve with roasted vegetables and extra pan juices.
Now sit back, and relax (because you deserve it after all your hard work!)… Your family will thank you for the refreshments and wonderful holiday meal. Plus (look at you!), you got some Christmas shopping out of the way! What a day, I think you deserve a bubble bath. Enjoy this holiday season, and don't forget to treat yourself! ;)
---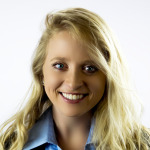 Author, Murphy Stidham is the Digital Media Manager for Team SML. She explores everything from in depth-articles about health and wellness, to fun frothy articles that anyone with a light-hearted spirit would love to read. She studied journalism and documentary production in college, and brings an essence of delicacy with delivery to harsh truth and sincere interviews in her pieces, with a hint of personal pizzazz. 
Leave a Reply