Gynecological Cancers and Motherhood: Questions You May Have
Author: Murphy Stidham
September 19, 2017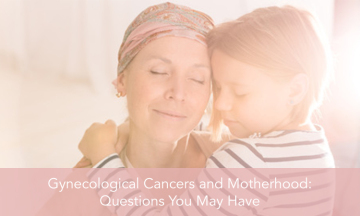 For Ovarian Cancer and Gynecological Awareness Month, guest author, Murphy Stidham is discussing the challenges of cancer and how to best address and process some of the difficult questions that come with this diagnosis.
The word in and of itself needs no embellishment..
Cancer. The terrifying word that is difficult enough to process, especially when you hear it related to your own diagnosis.
With this one word,  comes an avalanche of questions, thoughts, anxieties, and visions of worst case scenarios. It's a natural and normal reaction. No matter how many people you know or have heard about who have received a cancer diagnosis, even the same diagnosis, there is simply no way to prepare for the news when it happens to you.
Each person will process the information differently and at their own pace. And there simply is no right or wrong way to do so. Take a breath – and know that you are not alone. In fact, most of these concerns have gone through the minds of the same people who have sat where you are sitting. It can be frustrating and frightening to have so many questions and what seems like so few answers. But, you are not alone.
Cancer Survivor, Mariana Torrado, The University of Texas MD Anderson Cancer Center, says, "Cancer is mentally and physically challenging, but don't let it shut you down. Dust yourself off and get back up, even if you have to crawl." You have reasons to live. Just because you have received this new obstacle does not mean it is over. The stronger you are mentally, the stronger your body will be able to handle this. "This is your life, after all, and it is worth fighting for," Torrado says.
So, let's explore some different avenues, uniquely related to motherhood during diagnosis, that you may want to discuss with your doctor before you head into battle, armed with confidence and start the fight.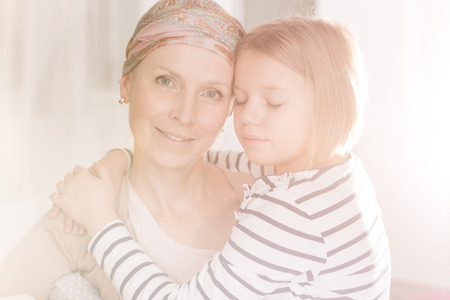 Being a mom, questions you may have.
Cancer, no matter when it comes, always has bad timing.
Are you a new mother?
Being a new mother is a daunting task in and of it's self. Unfortunately, cancer doesn't much care where we are in life. However, as a new mom, you can grasp the incredible wonder that is the human body. Motherhood may bring a world of new concerns but it also allows you to focus on things other than treatment. It is a reminder every day of how important it is to keep fighting. The concerns about motherhood with cancer are many. This is absolutely natural. Your body may change rapidly with the new medication. You may be significantly more fatigued or nauseous. Just remember the first rule of motherhood, you don't have to do it all yourself. That goes double when you are also fighting cancer.
Your first priority and motherly instinct will be to make sure you are doing what is best for your child. That includes trying to keep yourself alive. Which means exploring all sorts of medication, radiation, chemotherapy and more. These are difficult decisions to make. So discuss all avenues for your doctor to find out what is best for you at this point in your life.
For new mothers, one major question is whether or not it is safe to breast feed before during and after treatment.
According to Babycenter, it can be. "You can still nurse if you are having radiation therapy, but having had radiation will limit milk production in the affected breast." The good news is, cancerous cells cannot be passed to your baby through your breast milk. If you are thinking about exploring this option, talk to your medical professionals to find the best way to go about this and make sure you have all the information you need before pursuing. Ask your medical team how having a lumpectomy or mastectomy will affect your ability to breastfeed.
If you undergo radioactive isotope therapy or chemotherapy, however, you must STOP breastfeeding until the radioactive elements or medications are completely gone from your body.
You may want to consider "pumping and dumping" before undergoing treatment. Explore all your options, and keep the communication of ideas and plans open and transparent with your doctor. Pumping to keep your milk supply going and then throwing away the milk until you can safely breastfeed again could be an option that may work for you. Remember, everyone's condition is unique to them, these ideas are useful but make sure you and your doctor are on the same page before moving forward.
How do you tell your child that you have cancer?
There is no magic word that will make this easier, unfortunately this is one of the difficult parts that come with the diagnosis. Telling family and friends is challenging enough, but explaining it to your child can seem overwhelming.
According the the American Cancer Society, the age of your child is important when making this decision. You want to best communicate to them in a way they will be able to understand and prepare for the changes that are about to happen in their family. "When life becomes unpredictable, they will need help adjusting to the changes," the ACS says.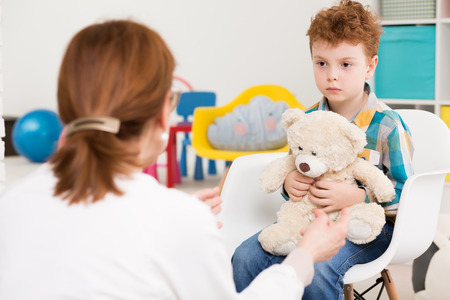 No matter their age, many experts agree that all children need the following basic information in order to process the news.
The name of the cancer, such as breast cancer or lymphoma, or ovarian cancer
The part of the body where the cancer is
How it will be treated
How their own lives will be affected
It is very important that you don't hide this from your kids. Make sure they have a counseling group or that you have regular family meetings gatherings. This way, they will feel that they are a part of the process, and not left in the dark. Kids often make it much worse in their  minds if things aren't explained.
Make a plan with your loved ones, friends, or whoever your care-giving support system will be on how to properly address these concerns. Go to the American Cancer Society website to get more information that will be specific to your child and their behavior.
"I'm not a mom yet, but I want to be."
 Is this possible?
There are so many things to think about upon diagnosis. Not the least is whether or not you may want to start or continue expanding your family. It's important to find out all of your options.
Try to keep in mind, at this point, the main priority for your treatment is to save your life. However, this does not necessarily mean that future fertility is not an option. In fact, there are more ways than ever to ensure that you have options down the road.
It is important to talk about your fertility wants, needs, and options BEFORE treatment starts. This way you, your partner, and your medical team can choose the best form of treatment that will be appropriate for you in order to help you, and be realistic about the prospects of you remaining fertile. In addition, there may be opportunities prior to treatment that may ot be available post treatment.
A discussion about your fertility and treatment options should include:

A discussion about adjusting treatment to preserve fertility.
A realistic assessment of your chances of getting pregnant post treatment.
A full and honest discussion about the impact of cancer on your life.
Thoughts about the impact on any children you may have, or plan to have, and on your partner if your cancer treatment does not prolong your life.
Options for fertility treatment, including the costs if you choose to fund this privately.
When and if "saving eggs" is an option
Begin the discussion on potential surrogacy, adoption, fostering, even IVF (In Vitro Fertilization)
Remember, your first priority is to get you as healthy as possible for as long as possible. Make that your priority.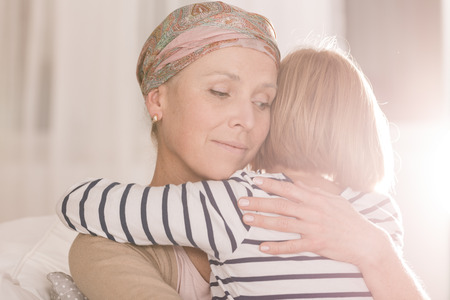 What I have addressed in this article doesn't even begin to scratch the surface of questions and concerns you may have.
Remember to keep a large support system, the more people involved the better. Focus on your mental health, don't let this diagnosis consume you, it does not define who you are. You are stronger than you think. Keep a clear communication path open with your health care team. Most importantly, while you plan, remember to take everything one day and one step at a time. Sometimes it is about making the best you can out of a bad situation. Each goal you set, conquer it by starting with a deep breath. You can do this.
---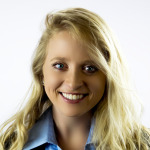 Author, Murphy Stidham is the Digital Media Manager for Team SML. She has a history with personal medical illness, including chemotherapy, and relates closely to patients with terminal diseases. Stidham has 23 years of working closely with hospitals and specialty doctors. She studied journalism and documentary production in college, and brings an essence of delicacy with delivery to harsh truth and sincere interviews in her pieces.

Leave a Reply