Mommy and Baby Workout
Author: Amber Principe and Memory Camero
January 30, 2017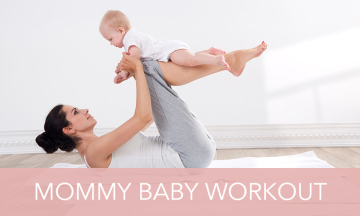 As a new mom, it may be easy to put your health on the back burner while you're busy falling in love and caring for you baby. But once you've adjusted and your doctor has confirmed it's safe, its important to focus on your health and strength. It is just as important after your child is born just as it was before. Make your health a priority today by trying some of these low impact exercises that you can do with your baby or your little toddler. It is crucial to take into account your baby's head stability and control, safety first. It's so important to nap when your baby naps, so make use of your play time together by bonding over exercise!  Multitask, interact with and entertain your baby while also working up a little sweat.
**Note that photos below were taken with a doll. Make sure your baby is safe in all positions before attempting.**
Hip raises/bridges – child sitting on hips – hold Baby's hands

Abdominal twists
Squats
Wearing Baby in sling/carrier/wrap
(Remember to hold on to a sturdy chair or against a wall for extra balance if needed!)
Leg raises (forward/reverse/lateral)
Wearing Baby in sling/carrier/wrap
 Tricep dips
Wearing Baby in sling/carrier/wrap
Mountain climbers
With Baby lying on floor face-up
Planking or Push-ups
With Baby lying on floor face-up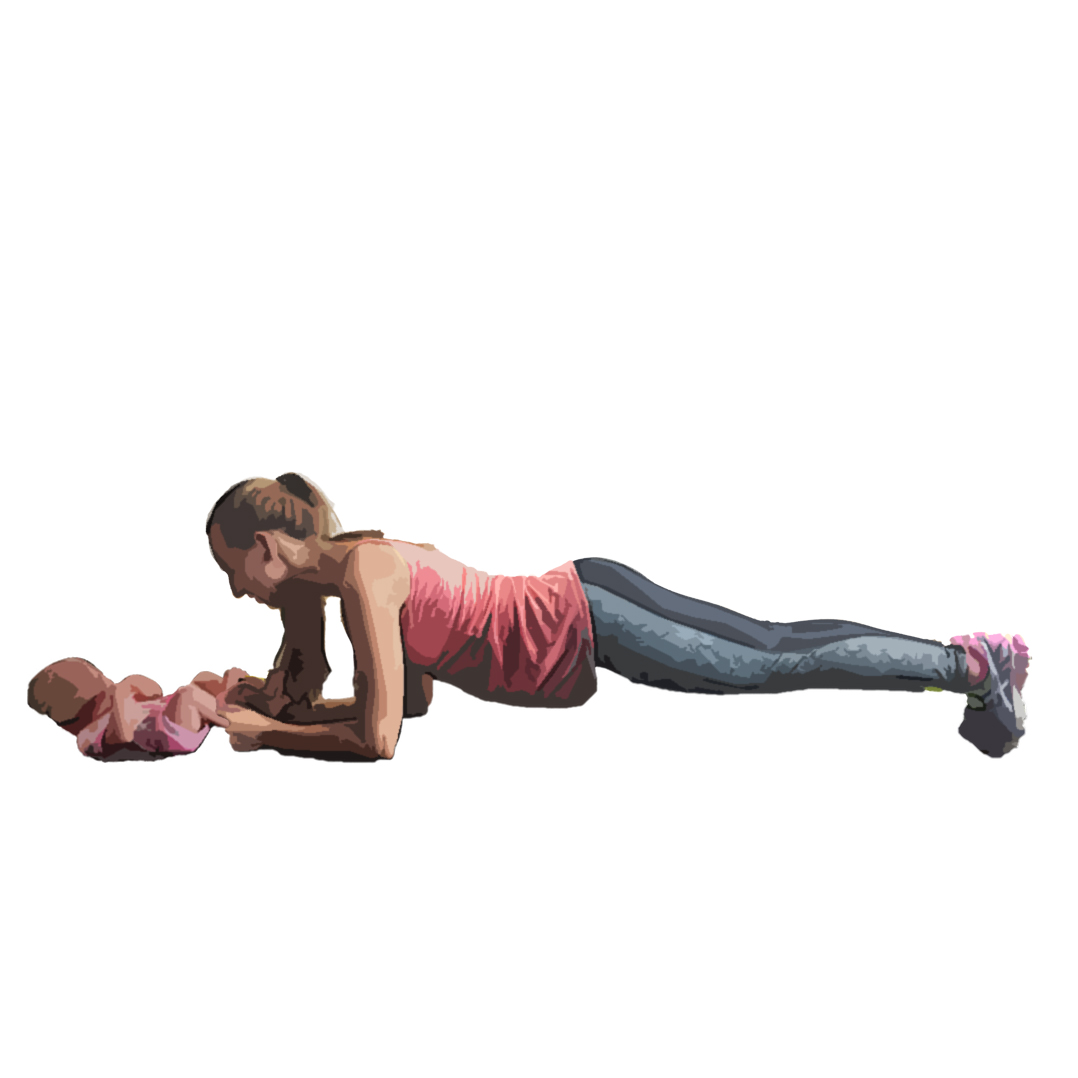 Consult your physician before beginning any new fitness routine and to confirm that you and Baby are healthy enough for exercising. Be sure Baby is safely and comfortably secured at all times.
It's difficult to juggle your health and your family, because you want the best for the people you love. But remember, it is okay to take time for yourself. Exercising with your child gives you an opportunity to bond and utilize time! Not only that, you also open the door to having a discussion with your child later about the importance of health.

Save
Save
Save
Save
Save
Save
Save
Save
Save
Save
Save
Save
Leave a Reply