Sharpening Your Child's Reading Skills
Author: Brittany D'Addio
February 14, 2017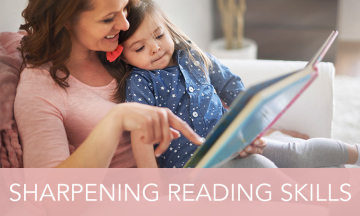 Reading is important because it develops the mind. But why?
As we read, we discover new aspects of life we never even thought of. Reading develops the imagination for both adults and kids, but early reading, especially phonics, improves decoding and encoding skills. Or more simply put, spelling skills that you will apply later in life.
Using multi-sensory strategies is incredibly useful and beneficial when teaching early readers, especially the ones who struggle. Many teachers trying to improve reading skills use multi-sensory strategies such as magnetic letters or writing in sand. By using physical and tangible materials, it's not only fun for the children but also expands their minds and helps them retain the information they are being taught.
Specific exercises for reading, in general, is repetition. Depending on the group level,  always go over letter sounds, short vowel sounds, long vowel sounds or more complicated skills such as a silent "e." Implementing vowel digraphs to warm up kids is a great first thing to do when students come in. These exercises get their brains flowing and give them a level of confidence as we move further into the lesson.
Of course, teaching in school and teaching at home are two very different things. While you can apply some of these classroom activities at home, children are often less willing to learn and explore with their parents. That's okay. That's normal behavior.
Advice to parents at home:
1. Find ideas that peak your child's interest. Neither adults nor children want to read about something they aren't interested in. So find a book on a topic your kid enjoys and go from there. If you need help choosing books, try this website.  Teachers, other parents, librarians, and bookstore employees (especially those in independent, local shops) can help with suggestions as well.
2. Re-read simple texts/books.  This can go a long way in building confidence in your child's reading abilities. By seeing familiar words on the page and understanding what they mean, they learn that reading comes naturally. And kids who are younger or more visual start their journey with pictures. They associate images with words, and that helps them mentally put the pieces together.
3. Reward reading. Create a points system that offers points per book that can add up to a new book, a new toy, or special privileges. Being rewarded works and when it's for something like reading, you can't go wrong.
---
Meet the Writer
Brittany D'Addio
K-3 Varying Exceptionalities Teacher
R.B. Hunt Elementary 
ESE and Elementary Education Dual Major from Flagler College
---
Join Dolly Parton at Imagination Library to help provide books for children all over the world or register and become one of the million families who have benefited from this program. To get more information, click
here
.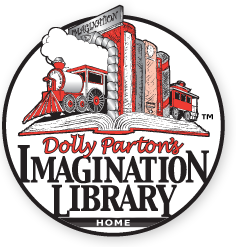 Leave a Reply