10-Minute Fitness: All About Cardio Workout
Author: Lauren Fox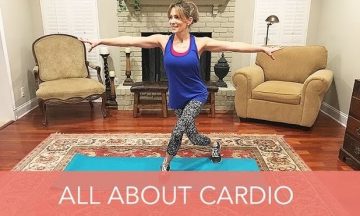 Join me for this 10 Minute cardio workout video, as part of my 10 Minute Fitness series! If you are running all over town right now Christmas shopping, you STILL have time to burn off some stress and those extra calories you've been indulging in throughout this festive month. It's just 10 minutes, so no excuses!
Watch the video here on youtube directly or below…
For more of my #10MinuteFitness workouts, check out my 10 Minute Fitness Playlist, and let me know what you want to work on during your next year workouts!
Tweet me @ShannonMiller96: https://twitter.com/shannonmiller96
Facebook me: https://www.facebook.com/ShannonMillerOfficial
Follow Me on Instagram: https://instagram.com/shannonmiller96/
Leave a Reply
One Response to " 10-Minute Fitness: All About Cardio Workout "
furtdsolinopv Says:

Hi there, just became alert to your blog through Google, and found that it is truly informative. I am going to watch out for brussels. I will appreciate if you continue this in future. Many people will be benefited from your writing. Cheers!